12.10.2021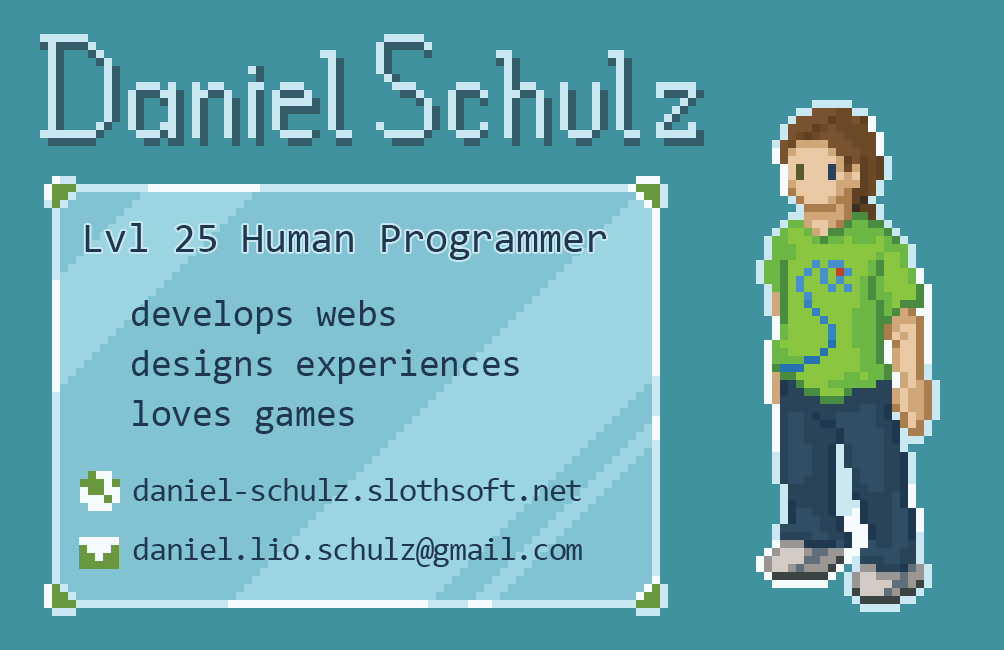 I'm a game developer from Dresden, Germany. I did web development for a really long time, but in 2018 I found my calling in the Master's program of computer game sciences at the University of Bayreuth, and I've been studying there ever since.
I also manage Slothsoft's homepage over at slothsoft.net.
The best way to contact me is via email to daniel.lio.schulz@gmail.com.